Thursday Plenary: What the Foo?
Submitted on 2015-01-08 20:34
On Thursday, as part of our taking a different approach to keynote sessions for linux.conf.au 2015, we're offering representatives from 3 leaders in open source to give us their "15 minutes of foo" to start our day. We expect this will be interesting, enlightening and entertaining.
Cooper Lees - Facebook
Representing Facebook we've got Cooper Lees providing an insight into the numerous open source projects they leverage every day, how they are working upstream, and innovations like the Open Compute Projects and FBOSS (their linux switch/router project).
Cooper is a Production Engineer in the Network PE team at Facebook in Menlo Park, CA, originally hailing from Wollongong, NSW, Australia. Network PE help the 'true' Network Engineers automate the network, not re-invent the wheel and take on existing Facebook technologies that solve their problem. Outside of being a nerd, Cooper enjoys playing Cricket, AFL (yes, in the Bay area) and Snowboarding in Tahoe as much as possible.
Carol Smith - Google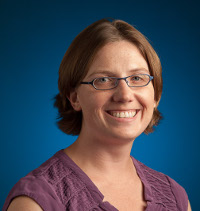 Google Summer of code is now 10 years old, and Carol Smith from Google will be provide an update on the project and how this is benefiting the open source community in our part of the world.
Carol Smith is an Open Source Programs Manager at Google. She has managed the Google Summer of Code program for 5 years. She has a degree in Journalism from California State University, Northridge.
Mark McLoughlin - Red Hat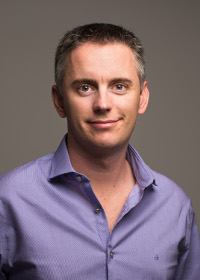 Then from Red Hat we've Mark McLoughlin with some insight on some of the innovation we should see in 2015. Mark will give a whirlwind tour of recent technology shifts - covering everything from virtualization, containers, IaaS, PaaS, SDN, scale-out storage, Big Data, DevOps and more - and how they are all coming together to form the basis of today's agile data center.
Mark McLoughlin is a consulting engineer at Red Hat and has spent over a decade contributing to and leading open source projects like GNOME, Fedora, KVM, qemu, libvirt, oVirt and, of course, OpenStack. Mark is a member of OpenStack's technical committee and the OpenStack Foundation board of directors. He contributes mostly to Oslo, Nova and TripleO but will happily dive in to any project.