LCA 2015 Team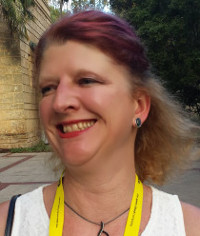 Cherie Ellis
Role: Chairperson & Events
Cherie grew up a geek of sorts, but became a Linux geek by osmosis thanks to Steve. Her first conference was LCA 2007 in Sydney and since then she has either attended, presented at or volunteered at many conferences and events including LCA, OSDC, Ubuntu Live, Girl Geek Dinners.
Cherie was the Head organiser of the successful OSDC in Auckland in 2013, and is confident that experience will prove great training for LCA 2015. In her "spare" time, Cherie is a Girl Guide Leader, a Naval Volunteer Reserve, full time parent and is currently looking for a paid job as well!
• Twitter: @CherieEllisNZ
• LinkedIn: nz.linkedin.com/in/cheriec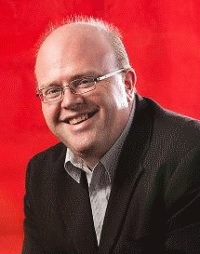 Steven Ellis
Role: Vice Chair + Sponsorship Lead
Steve is a solution architect at Red Hat and an open source advocate. Steve has presented at a number of open source and Linux conferences both in New Zealand and overseas.
• Twitter: @StevensHat
• LinkedIn: www.linkedin.com/pub/steven-ellis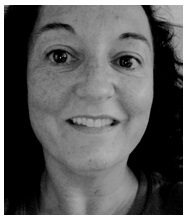 Amanda Jackson
Role: Health, Safety & Diversity, Events, Marketing
Release manager, developer, tester and all round geek with a passion for music, gaming and checking out the latest new standards, gadgets and languages, and when not too busy with everything else, there's the multiple businesses, volunteer work, wildlife rescue, two beagles and aquarium to maintain,
• Blog: nzgirlgeek
• Twitter: @jamanda
• Website: Beegle Ltd
• Website: Sam's Dog Rules
• LinkedIn: www.linkedin.com/in/jamanda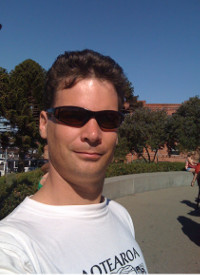 Glen Ogilvie
Role: Web Infrastructure
Glen's been a long time advocate of Linux and been attending LCA since 2005. When he's not automating infrastructure or contributing to projects, you might find him out in the garden or flying.
• Blog: blog.linuxbox.co.nz
Jackie Sigmon
Role: Events Coordinator
Jackie has devoted the last ten years to raising 3 young children, and is now coming out of hiding and actively pursuing her reintroduction to society. She has a degree in Education and Mathematics and is now a PRINCE2 certified Project Manager and looking forward to a new era in the business and IT world. In her rather limited spare time, she enjoys involvement in musical theatre, tennis and riding her motorbike.
• LinkedIn: www.linkedin.com/pub/jackie-sigmon
• Facebook: www.facebook.com/jackie.sigmon
Jaco van der Merwe
Frequent community volunteer (SFD, Makertorium, KiwiCon, & now LCA), NZ Open Source Society (NZOSS) council member & aspiring Maker. Presently self-employed, with the aim providing FLOSS-centric solutions (& a modicum of basic, sensible security) to local SMB's.
Enjoys walks on the beach with dog, flying kites, voiding warranties & general tinkering.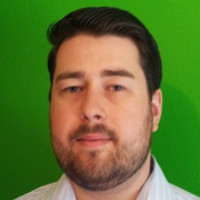 Joel van Velden
Role: Treasurer
Joel is a linux enthusiast currently using his linux skills in his day job as DevOps engineer at Bulletin.Net in Auckland. His past includes being involved with the founding of NZ Open Source Society, and running the local Auckland Linux Users Group.
Joel has a B.Sc in Computer Science, and is interested in distributed systems.
• LinkedIn: https://nz.linkedin.com/in/joelvanvelden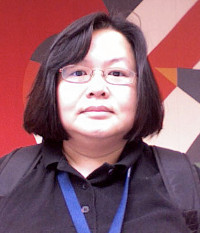 Lin Nah
Role: Miniconf Organiser
Between 1990 and 1999, Lin was a tutor and a course coordinator at the University of Auckland, after which she joined Quicksilver and worked there for 6 years in several positions. From 1994 - 1995 she lead a group of NZ netizens, who became known as the Network Society of NZ (NetSocNZ), in a campaign against the Technology and Crimes Reform Bill.
She was one of the foundation members of ISOC-NZ. In 2000, she was a member of the ISOCNZ 0867 working group.
In March 2006, she supervised, coordinated and participated in NZNOG conference which was held in Wellington.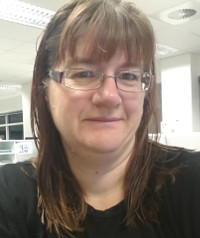 Lisa Sands
Role: Registration Desk Queen
First LCA was Wellington 2010, and have only missed Canberra 2013 since then. Not a computer person at all but am forced to use Microsoft at work.
I like a good action movie and spending time with the family.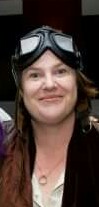 Lynne Collins
Role: Partners Program Organiser
Lynne has organised the Partners Program at several previous LCAs, and is a passionate believer in Open Source.
• Twitter: @Rutybear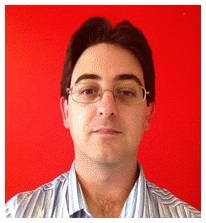 Mark Foster
Role: Venue Technical Lead - Networking & AV
An experienced technician and engineer with a background primarily in networking and telecommunications, but active in the Linux and Open Source worlds as a hobby since the late 1990s. Administrator for NZLUG since 2002, and active with Auckland and Wellington Linux Users Groups. Also a foundation member of the New Zealand Open Source Society.
Professional background is in IT support with a focus on networking, security and datacentre ops with a strong minor in Linux. Since late 2013 Mark has been the manager responsible for day-to-day engineering of ICONZ-Webvisions Australia and New Zealand operations. Mark is married with two children; a volunteer with the New Zealand Fire Service, and a licensed Amateur Radio Operator (ZL1VMF).
• Website: www.blakjak.net
• Twitter: @blakjaknz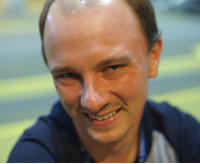 Patrick Brennan
Role: Infrastructure
Patrick has been professionally involved with Linux for the last 15 years and currently resides with Catalyst IT in Auckland. He tries, usually unsuccessfully, to spend his free time away from computers. When he does manage to escape the grip of technology, Patrick is a multi-instrumentalist, motorcycle riding, ex-paramedic, pilot, theatre lighting designer, sound engineer, person.
• LinkedIn: nz.linkedin.com/in/nzpatrickbrennan
• YouTube: www.youtube.com/user/ThePaddyBrennan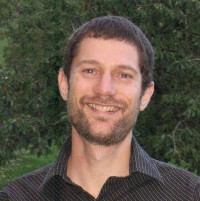 Simon Werner
Role: Webmaster
Simon has been using Linux on the Desktop since the 1990's and more recently professionally. Simon is a seasoned Business Analyst who in between contract roles works on his own projects.
• LinkedIn: http://nz.linkedin.com/pub/simon-werner/44/870/808/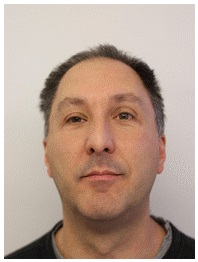 Steve Shipway
Role: I'm the contact at University of Auckland for LCA network requirements.
Steve Shipway has worked in UNIX/Linux Systems and Design for The University of Auckland for the last 10 years. He has contributed to a number of open source projects, such as MRTG, RRDTool, Sympa, and his own projects such as Routers2. He is the author of the book "Using MRTG with RRDTool and Routers2" and has run technical BoF sessions at the LISA conference in the USA.
• Facebook: www.facebook.com/steve.shipway
• Website: www.steveshipway.org
• Email: steve@steveshipway.org
• Google+: plus.google.com/+SteveShipway
• LinkedIn: http://www.linkedin.com/pub/steve-shipway