Keynotes
Each morning to get our blood going, linux.conf.au has an invited speaker give a keynote on an important issue of relevance to the greater Open Source community. Keynote presentations are often of issues of deep importance to the greater Open Source ethos.
Tuesday 13th January - Eben Moglen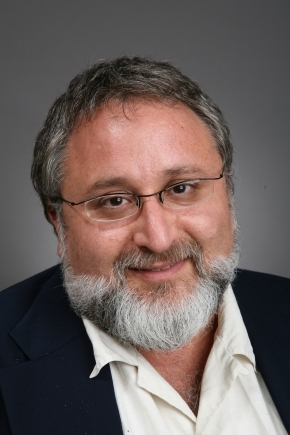 The LCA 2015 team is honoured to announce our first Keynote speaker - Professor Eben Moglen, Executive Director of the Software Freedom Law Center and professor of Law and Legal History at Columbia University Law School.
Professor Moglen's presentation is scheduled for 09:00 am Tuesday, 13 January 2015
Professor Moglen has represented many of the world's leading free software developers. He earned his PhD in History and his law degree at Yale University during what he sometimes calls his "long, dark period" in New Haven.
After law school he clerked for Judge Edward Weinfeld of the United States District Court in New York City and for Justice Thurgood Marshall of the United States Supreme Court. He has taught at Columbia Law School since 1987 and has held visiting appointments at Harvard University, Tel Aviv University and the University of Virginia.
In 2003 he was given the Electronic Frontier Foundation's Pioneer Award for efforts on behalf of freedom in the electronic society.
Friday 16th January - Linus Torvalds
Way, way back in 2003, at LCA in Perth, there was a Q&A session with Linus Torvalds, Bdale Garbee and Andrew Tridgell. It's time for a follow-up so at LCA 2015 in Auckland it's going to happen!
The Q&A session is scheduled for 09:00 am Friday, 16 January 2015 and will be moderated by Bdale Garbee with the assistance of Andrew Tridgell.
Helsinki-born Linus, who simply calls himself a Software Engineer, was the principal force behind developing the Linux kernel. It all started from an initial usenet posting in August of 1991 and made what has proved to be a historic debut with the release of version 1.0 on March 14 1994.
In June 2003 Linus started working for Open Source Development Labs. After merging with the Free Standards Group it became the Linux Foundation where Linus continues to work as the project's coordinator and is Chief Architect of the Linux kernel.
In 2005, after criticism for his use and alleged advocacy of BitKeeper, proprietary software for version-control in the Linux kernel, Linus wrote a free-software replacement for BitKeeper called GIT which is now the most widely-adopted version-control system for software development.
Linus is an accomplished diver and in 2011, frustrated with the lack of decent divelog software on Linux, he developed Subsurface (http://subsurface-divelog.org/) an Open Source divelog program that runs on Windows, Mac and Linux.
We know that there are a number of beautiful diving spots not too far from Auckland...
The LCA 2015 Auckland team would like to thank the Linux Foundation for their assistance in making this possible.
Wednesday 14th January - Bob Young
The LCA 2015 team are honoured to announce our third Keynote speaker - Bob Young, founder and chairman of Lulu.com, co-founder of Red Hat and the Center for Public Domain.
Bob's presentation is scheduled for 09:00 am Wednesday, 14 January 2015
Bob Young is the founder and chairman of Lulu.com, a premiere international marketplace for new digital content on the Internet, with more than 300,000 recently published titles and more than 15,000 new creators from 80 different countries joining each week.
Lulu.com, founded in 2002, is Young's most recent endeavour. The success of this company has earned Young notable recognition; he was named one of the "Top 50 Agenda-Setters in the Technology Industry in 2006" and was ranked as the fourth "Top Entrepreneur for 2006," both by Silicon.com.
In 1993, Young co-founded Red Hat (NYSE: RHT), the open-source software company that gives hardware and software vendors a standard platform on which to certify their technology. Red Hat is a Fortune 500 company and chief rival to Microsoft. His success at Red Hat won him industry accolades, including nomination as one of Business Week's "Top Entrepreneurs" in 1999
Before founding Red Hat, Young spent 20 years at the helm of two computer-leasing companies that he founded. His experiences as a high tech entrepreneur combined with his innate marketing savvy led to Red Hat's success. His book, "Under the Radar", chronicles how Red Hat's open source strategy successfully won wide industry acceptance in a market previously dominated by proprietary binary-only systems. Young has also imparted the lessons learned from his entrepreneurial experiences through his contributions to the books to "You've GOT to Read This Book!" and "Chicken Soup for the Entrepreneur's Soul."
In 2000, Young co-founded the Center for Public Domain, a non-profit foundation created to bolster healthy conversation of intellectual property, patent and copyright law, and the management of the public domain for the common good. Grant recipients included the Electronic Frontier Foundation, the Creative Commons, the Free Software Foundation, and the Future of Music Coalition.
In addition to enjoying fly fishing, Young collects calculators and antique typewriters, a nod to his beginnings as a typewriter salesman and can usually be found sporting a pair of red socks. However, instead of red on his head, Young now tips his orange hat.