linux.conf.au 2015 is low live #BeHere #lca2015
Submitted on 2015-01-12 10:24
Registration is downstairs (level 0) at the Owen G Glenn Business School at the University of Auckland.
We look forward to seeing you there, and we even have a coffee cart in the vicinity to keep those caffeine levels up.
Map of Owen G Glenn Building (OGGB)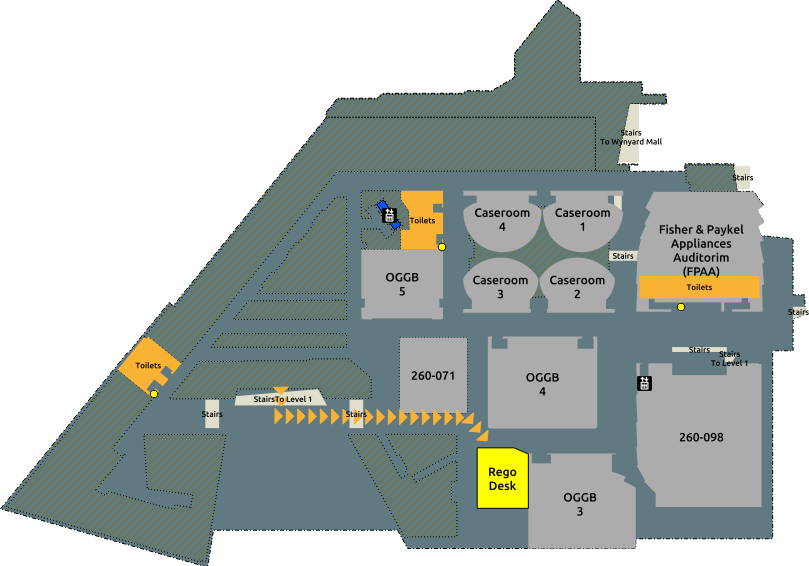 Look for redshirts around the University - they will be happy to point you in the right direction!